Sigma Company is one of the pioneered companies in M&E construction in Vietnam. The works are constructed by Sigma Company are of high quality, safety, meeting technical requirements and progress. Therefore, we always receives high appreciation from major domestic and foreign partners. Sigma Company performs M&E construction under different items such as:
Electrical system: Electrical substations, transformers, , generators, lighting , fire alarm, lightning protection, BMS…
Mechanical system: water supply and drainage system, air conditioning, fire protection, water cooling, compressed air, exhaust air treatment, etc.
Sigma Company has been constantly improving the construction services of M&E systems to meet all the needs of domestic and foreign customers and bring the most optimal M&E construction solutions.
Man power
Sigma Company owns a team of experienced experts, skills, practical knowledge and spirit of conquering challenges. We are completely confident to meet all the strictest technical requirements from the Investor in big and complex projects. With a smart management model, we are very flexible in meeting the project's requirements in order to optimize efficiency and bring the best benefits to the Investor. Once we have received the project, with our experience, we try our best and take responsibility to accompany the Investor until the project is completed.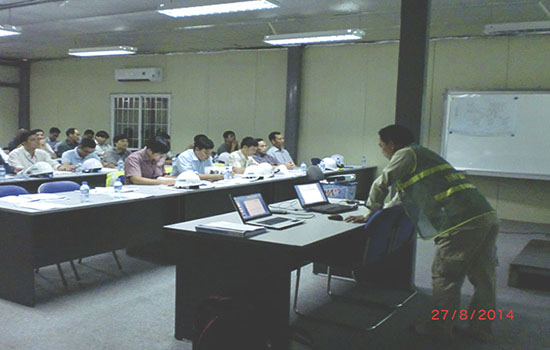 About equipment and machinery
Sigma company owns a large amount of modern and specialized construction equipment, ensuring the best construction of works. The use of modern equipment in the construction process will have the following benefits:
- Shorten construction time
- Minimize costs for customers
- Improve the quality of works
In addition to supporting the fast construction process, the equipment also contributes to protecting the safety of employees while working: - Height safety - Electrical safety - Fire safety
About construction experience
Established in 2005, Sigma has a lot of experience and has been successful in the M&E construction and installation for key projects in many fields. With knowledge and experience in the M&E construction and a comprehensive quality management system, Sigma Company has been gradually asserting its position in the M&E through the construction of many successful projects. high quality. large tissue. Sigma Company always strictly adheres to labor safety during the construction process, offers reasonable technical solutions, based on the design that has advised the Investor on the most optimal construction methods and materials.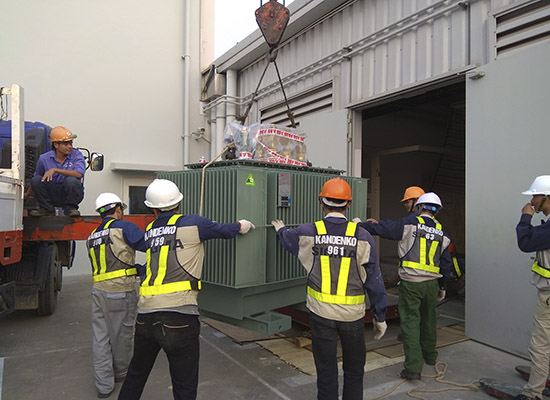 Notable construction and installation projects implemented: